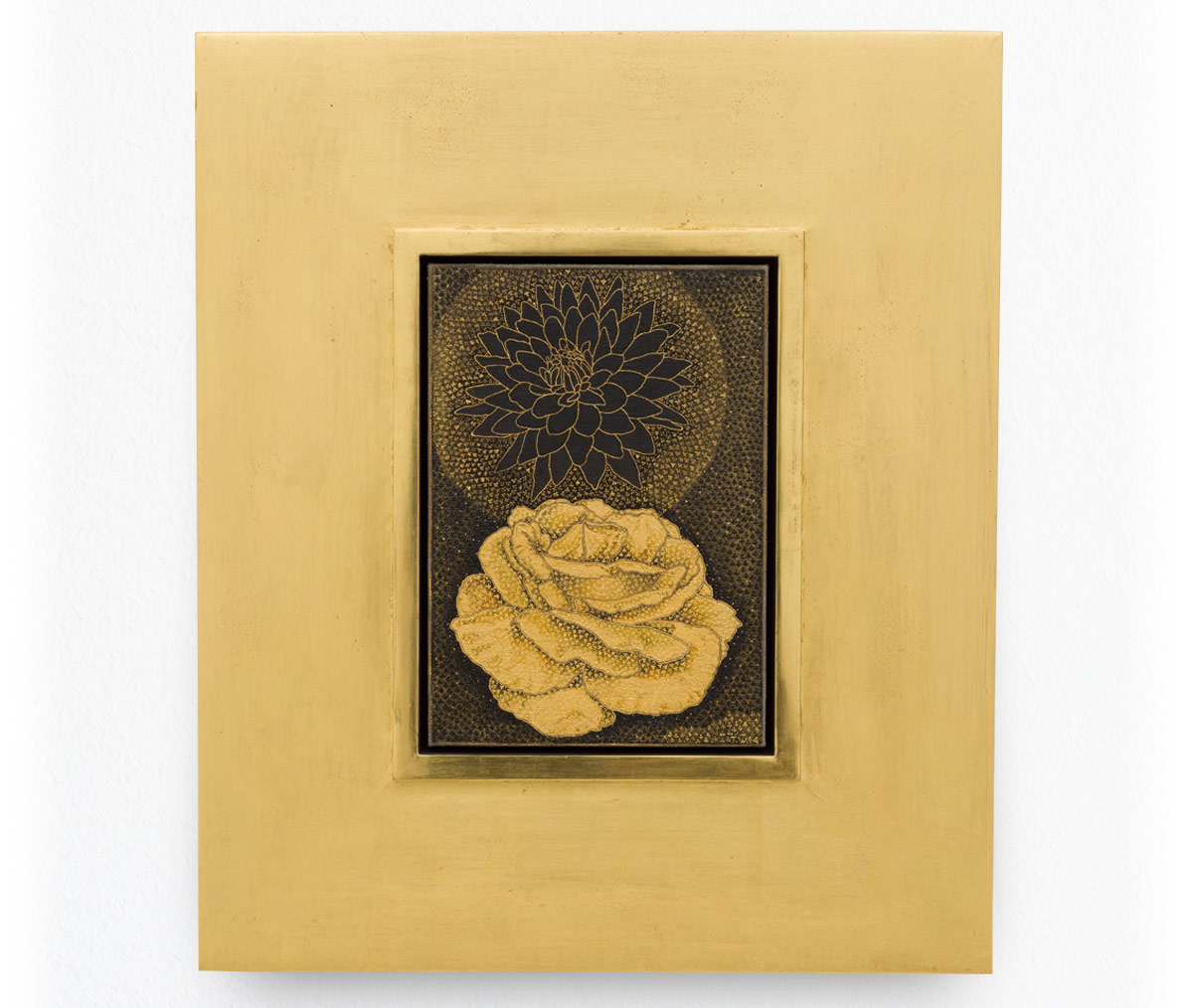 Title
Unexcelled Field of Blessings

Medium
22k gold, linseed oil and oil on linen

Dimensions
10 x 7 in.
(25.4 x 17.8 cm)
framed:
19 5/8 x 16 ¾ in.
(49.8 x 42.5 cm)

Year
2014

Private collection
To achieve the richness of gold in Unexcelled Field of Blessings, Wudl prepares his own gold paint using an extra fine 22k gold powder imported from Japan, mixed with linseed oil. The pure pigment allows him to achieve an unadulterated brilliant gold hue that upholds its integrity with even the smallest of details.

Throughout history in both eastern and western cultures, the use of gold in painting has often been associated with the divine. Its inclusion attaches a sense of sacredness that could be perceived as otherworldly.