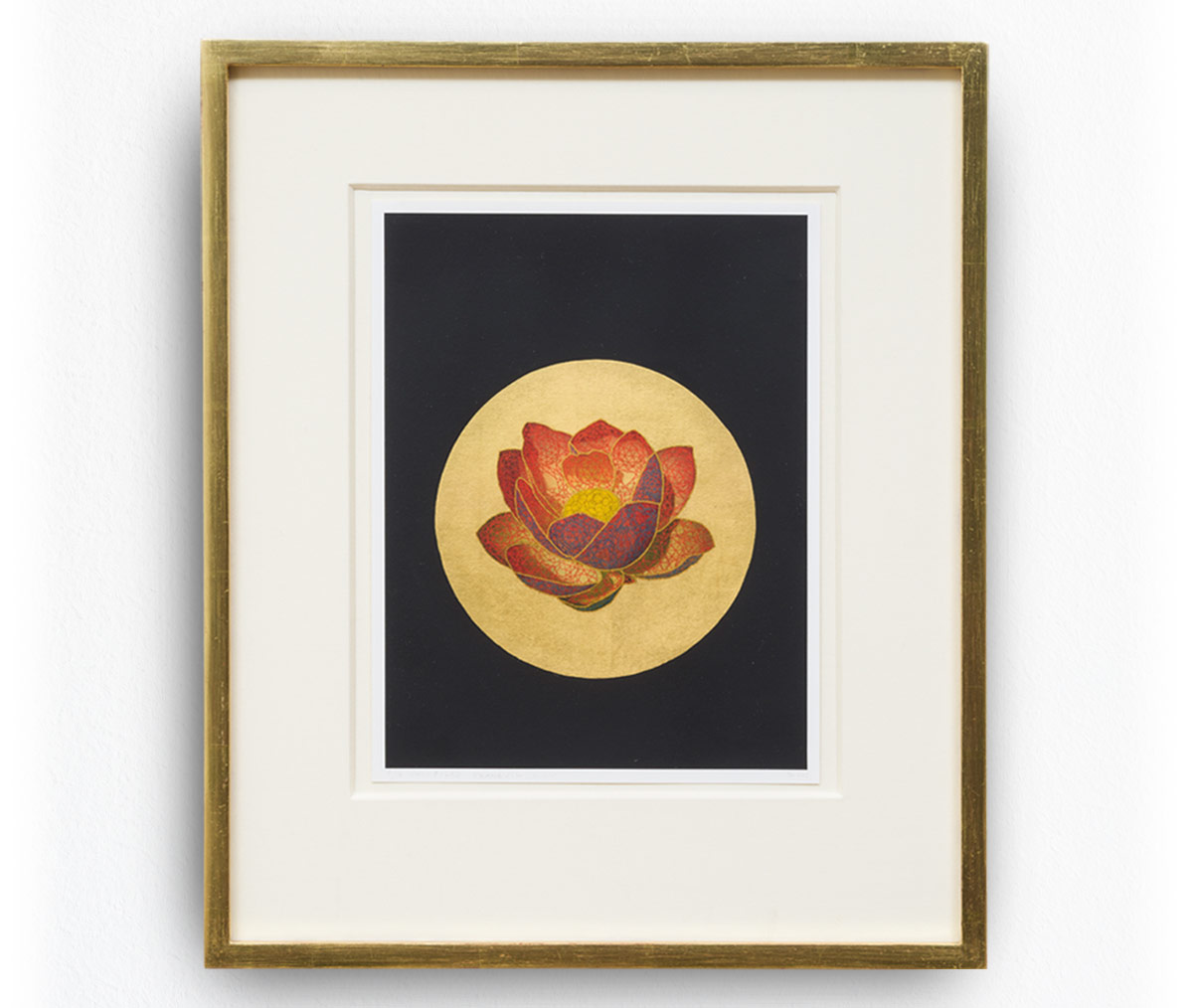 Title
Undefiled Tranquil Light

Medium
archival ink and gold leaf on Moab cotton rag
with archival varnish

Dimensions
10 ½ x 7 7/8 in.
(26.7 x 20 cm)
framed:
17 ½ x 14 ¾ in.
(44.5 x 37.5 cm)

Edition of 10

Year
2015
Undefiled Tranquil Light is unadorned and void of the intricate embellishments seen in many of the other works. Instead, the simplicity of the single lotus blossom, bathed in a sphere of shimmering gold, offers a moment of tranquility and repose – one of the benefits of meditation.

This work also served as a study for the largest work in the exhibition, Radiance of Sublime Reality Filling the Cosmos without End.