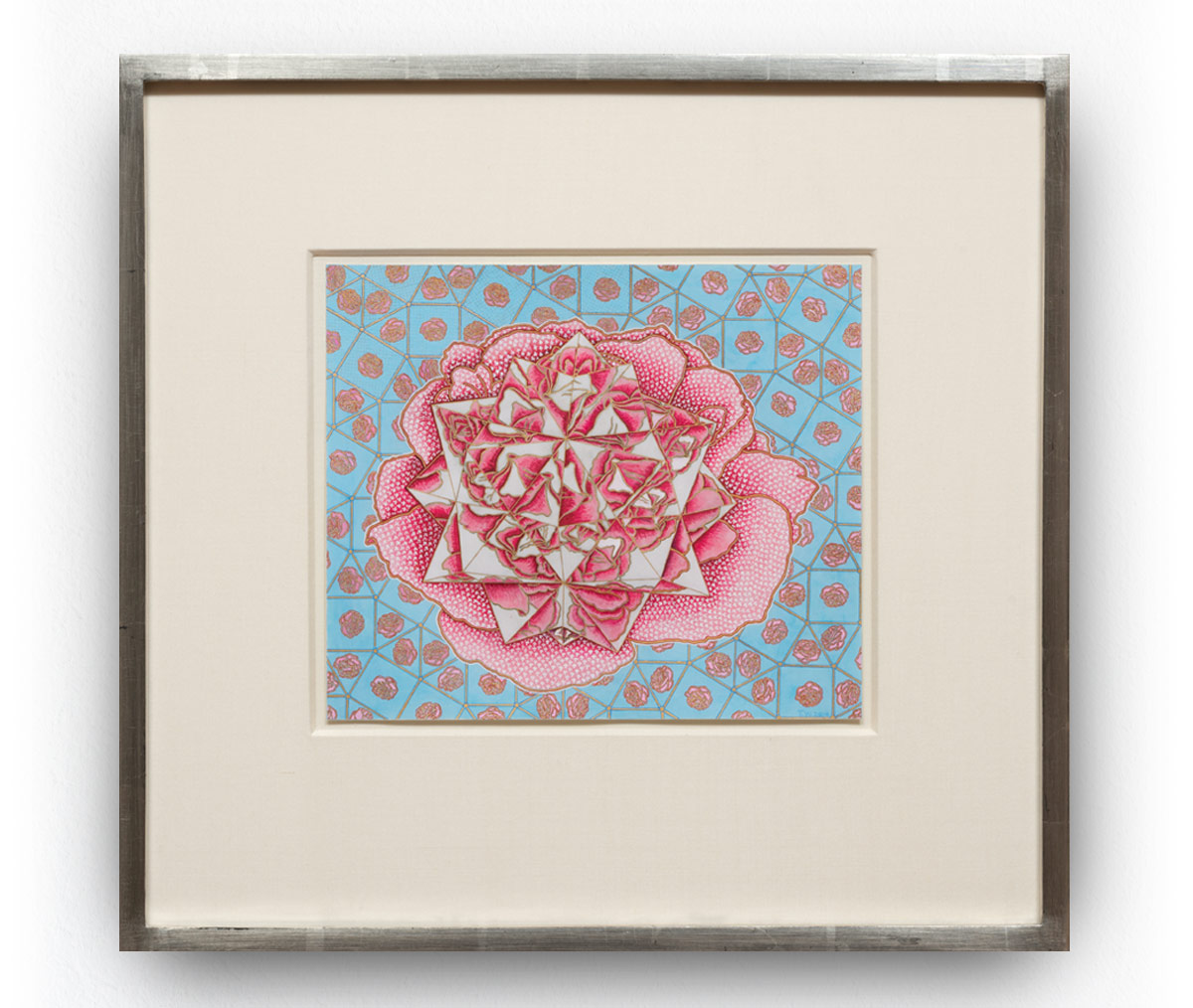 Title
Rain of Celestial Flowers

Medium
pencil, gouache, and 22k gold
on rag paper

Dimensions
8 ¼ x 9 ¾ in.
(21 x 24.8 cm)
framed:
16 ½ x 17 ¼ in.
(41.9 x 43.8 cm)

Year
2014
Rain of Celestial Flowers was conceived as a study for the larger painting One Hundred Trillion Concentrations (also on view in the exhibition). This is the artist's first attempt to portray a gem or jewel-like form at the center of the flower. In creating this imagery, Wudl took inspiration from the final chapter of the Avatamsaka Sutra titled "Entry into the Realm of Reality," in which the protagonist Sudhana journeys on a pilgrimage in search of enlightenment. On his quest, he visits five thousand beings, who themselves achieved absolute liberation through meditation. Sudhana was in awe of the innumerable methods of meditation (concentration) through which these beings attained enlightenment.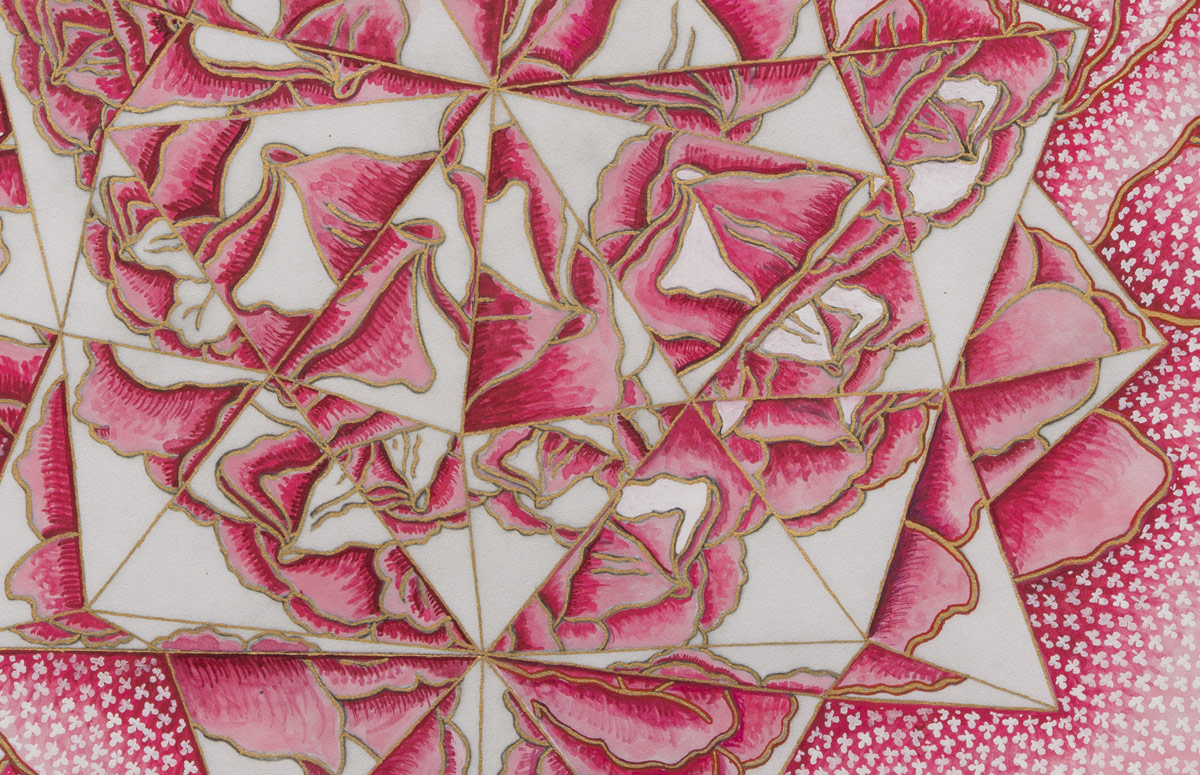 In this rendering, Wudl attempts to symbolically visualize the boundless, yet interconnected qualities of these beings and their methodologies for meditation. The sutra refers to flowers as a symbol for wisdom and spiritual development, and the gem is used to signify enlightening teachings. Here we see the two intensify together in manifold ways. The gem reflects the flower on every facet of its being. The flowers, featured in dense repetition, are almost identical replications which exist independently, but when combined together form a collective whole. Through this imagery, Wudl portrays not only the underlying physical exactitude in nature, but also the capacity for everything in the universe to reflect everything else.