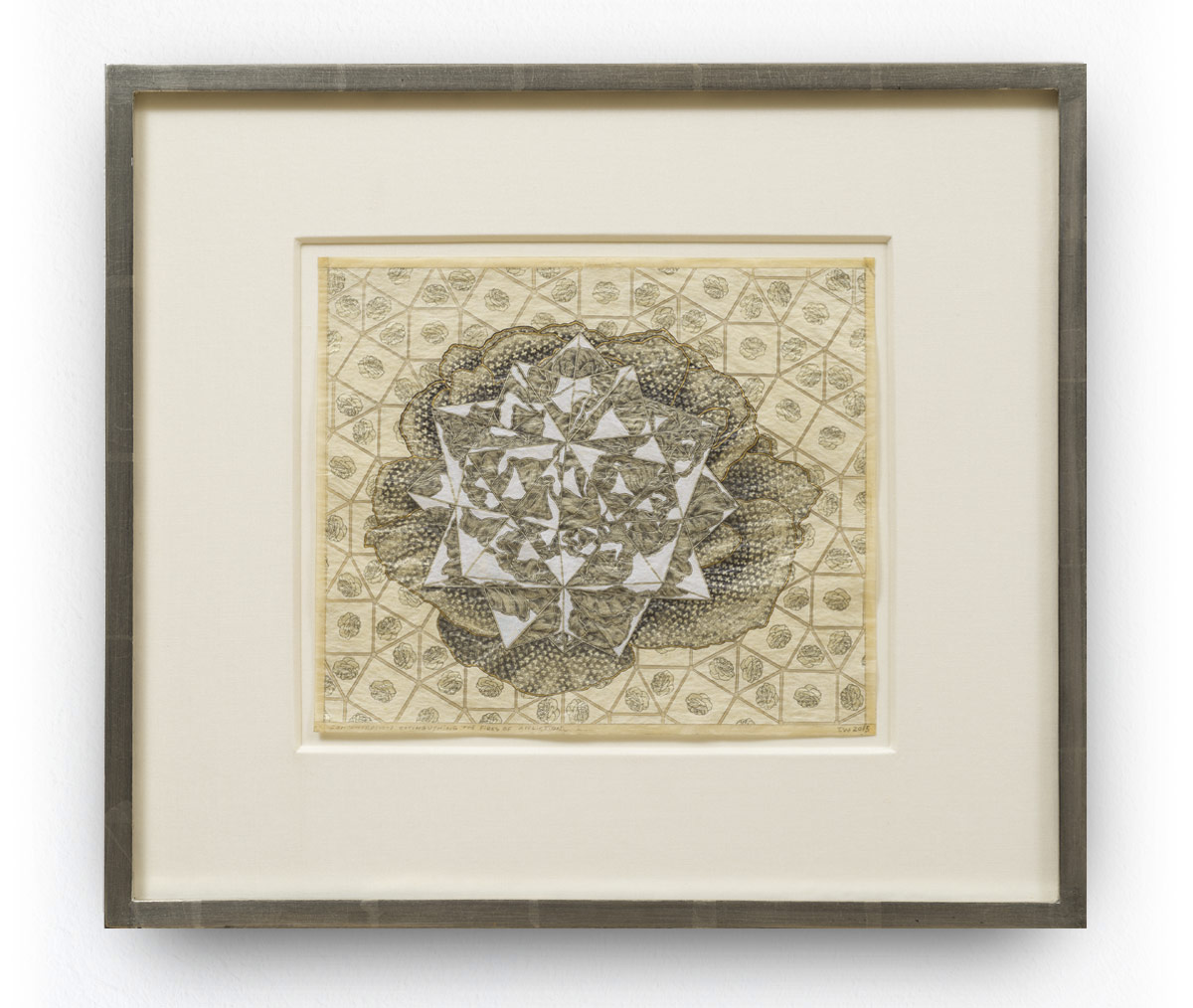 Title
Concentration Extinguishing
the Fires of Affliction

Medium
pencil, white gold leaf, 22K gold powder, gum arabic, acrylic on vellum

Dimensions
8 ½ x 9 ⅞ in.
(21.6 x 25.1 cm)
framed:
15 ¼ x 17 ¼ in.
(38.7 x 43.8 cm)

Edition of 15

Year
2015
Concentration Extinguishing the Fires of Affliction is an exemplary display of Tom Wudl's deft drawing abilities and command of the medium. The imagery depicted here can also be seen in both Rain of Celestial Flowers and One Hundred Trillion Concentrations (see Rain of Celestial Flowers for descriptions of the forms). Unlike the two paintings, the drawing is void of colorful hues. In stripping away coloration, the central flower becomes less recognizable as a floral form. Instead, there is a carnality to the striated lines featured within the petals. This was an intentional choice by the artist to portray the flower as a symbolic representation of the body relative to the practice of meditation.
"Our body and mind should not be wobbling or wandering about. In this posture, there is no need to talk about the right state of mind. You already have it. This is the conclusion of Buddhism."

Suzuki, Shuryu. Zen Mind, Beginner's Mind, Informal talks on Zen meditation and practice. p.11