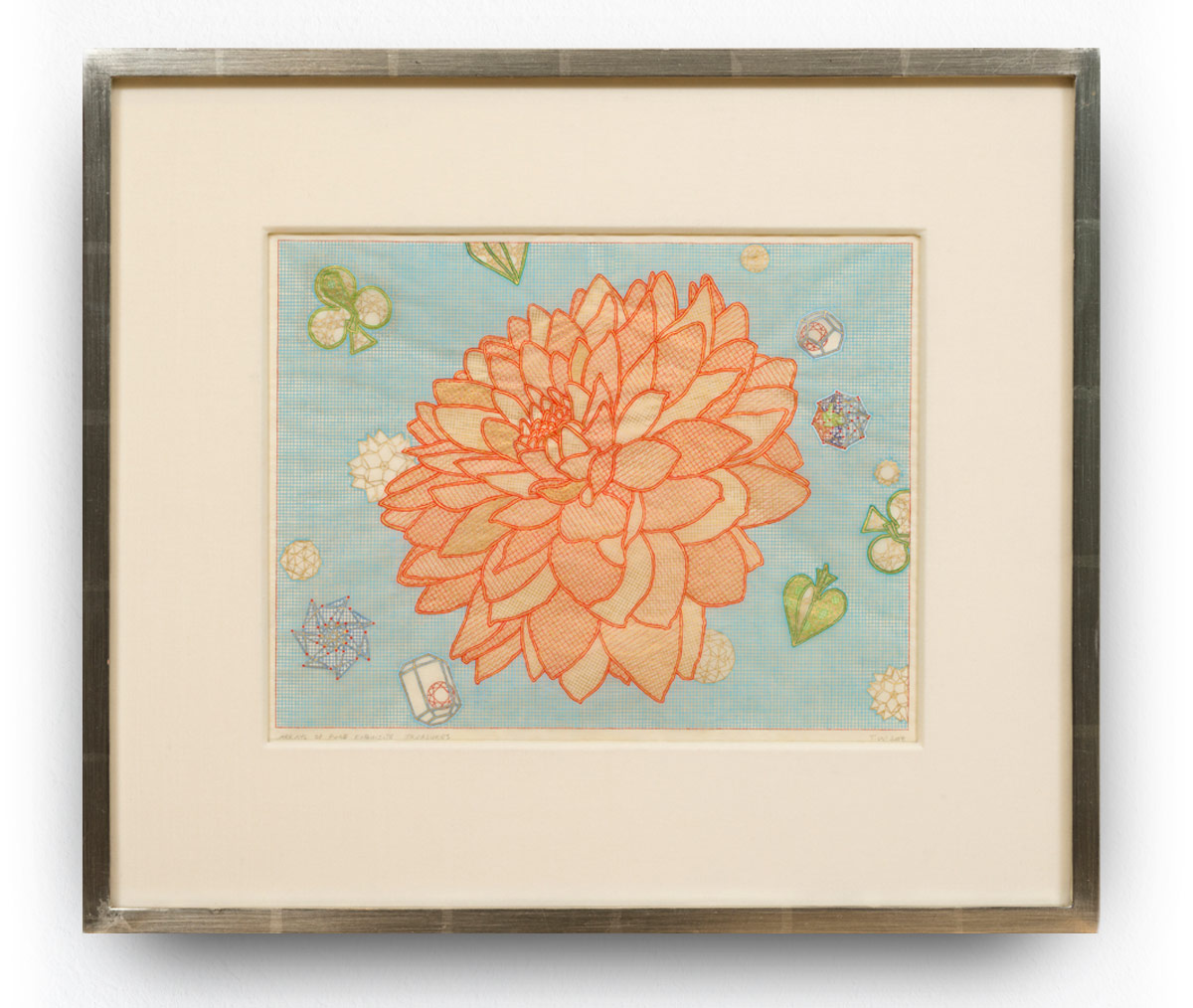 Title
Arrays of Pure Exquisite Treasures

Medium
pencil, gouache, gold powder and
gum arabic on vellum

Dimensions
8 ½ x 11 in.
(21.6 x 27.9 cm)
framed:
15 ¼ x 16 ½ in.
(38.7 x 22.5 cm)

Year
2014

Private collection
The titles of the works are extracted directly from the actual Avatamsaka Sutra, also known as The Flower Ornament Scripture. Wudl reads daily from the 1,600 pages of scriptures that comprise the sutra, and during these readings, the artist will make note of passages that resonate with him.

When it comes time to title his works, Wudl will pore over these pages and pages of notations until he comes across a particular phrase that is well suited for the completed drawing or painting. Here is an example of a passage that contains the title for this work:

"... the Buddhas manifesting the attainment of true awakening therein, the pure realms in one buddha-land able to reveal all buddha-lands, each of those lands adorned with arrays of pure exquisite treasures, as measureless as the cosmos... "
Cleary, Thomas. The Flower Ornament Scripture (A Translation of the Avatamsaka Sutra). p.681